WELCOME TO ART OF DOUGH!
Here you'll find a super cute collection of kids gifts, party favors, sensory toys, and gift sets. Find the perfect gift for someone special in your life and stock up on everything you need to keep your littles entertained!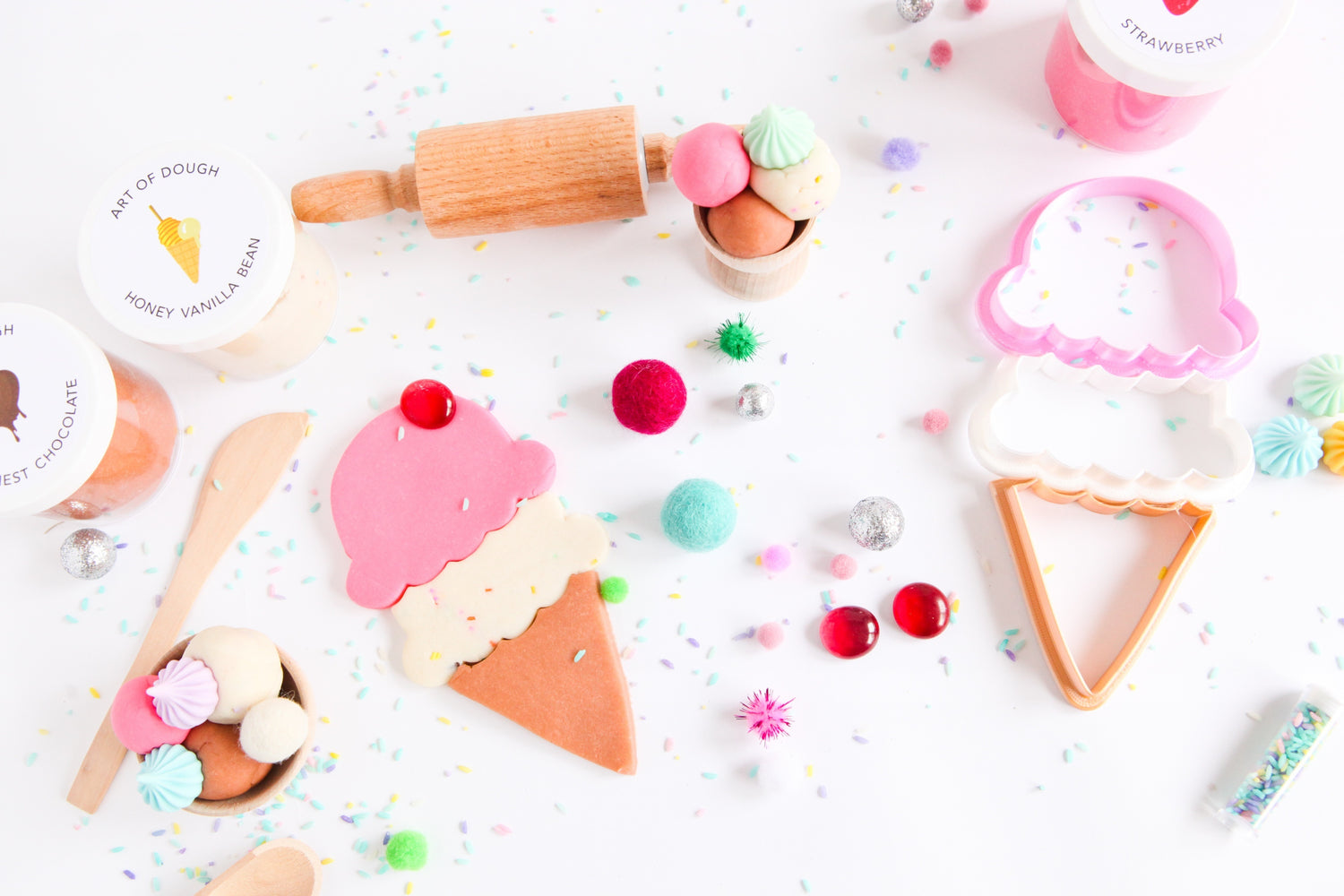 ABOUT US
Art of Dough was created in the midst of the global COVID-19 pandemic. With three boys at home (5), (3) and (1), I was on a never-ending quest to find activities to keep them busy, happy, fulfilled, and away from screens. I found that play-dough was the one activity that seemed to provide my boys with hours of enjoyment, while also providing me with time to do things around the house or simply enjoy a cup of coffee in peace. We soon found ourselves making endless batches of play-dough, until we got our recipe just right. We spent almost a year perfecting our all-natural and food-grade dough recipe until it was just the right combination of silky smooth, super soft, and non-oily, perfect for little hands. While the boys quickly bore of their toys, I found them coming back to their kits day after day, sometimes spending hours making their creations. I know how difficult it can be to keep toddlers entertained, so I knew this was something that I wanted to share with the world.
READ MORE
★★★★★

Oh my gosh, does my kid love this. She's almost 3 and has been playing with this for 2 straight hours, which is unheard of for most kids but especially this one, who can't sit still for 5 minutes usually. Even my husband commented on how much she was into it. Easily her favorite Easter gift!

- Sarah

★★★★★

These little jars are a great size to pop in a bag for travel. We brought one on a recent trip and it was an easy way for our toddler to get some creative and relaxing downtime during a hectic family visit.

- Claudia

★★★★★

Bought this for an Easter basket and was pleasantly surprised by how much my 4 year old liked it. It was like a little pot of instant zen - very calming and engaging for him. Loved the free shipping too.

- Katie